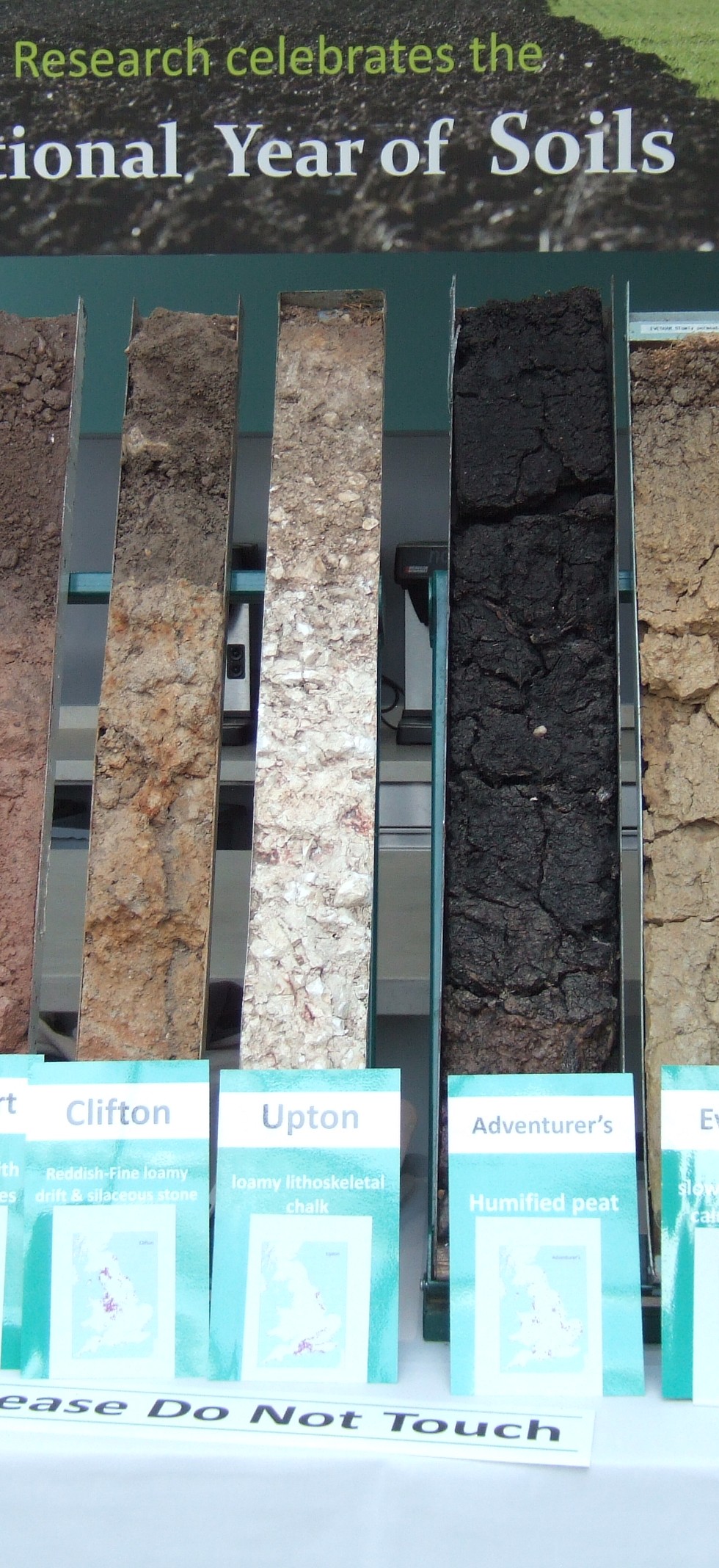 Rowan Adams
11th June 2015
Rothamsted Research, home of the longest-running agricultural experiments in the world, sometimes let us through their hallowed doors. 2015 is the International Year of Soils, and some of Rothamsted's public events let us share some of their soil research.
And back in February, one of those events was an evening about soils and climate change. Maybe if I'd known it was happening I would still have managed to miss it by trying to do too many other things – but I missed it just because I didn't even know it was happening. Doh!
Then on 6 May there was an evening event about soil fertility. I missed that one too.
But on 17 May Rothamsted held a public open day, yup, a whole day, called 'Soil is Life!' …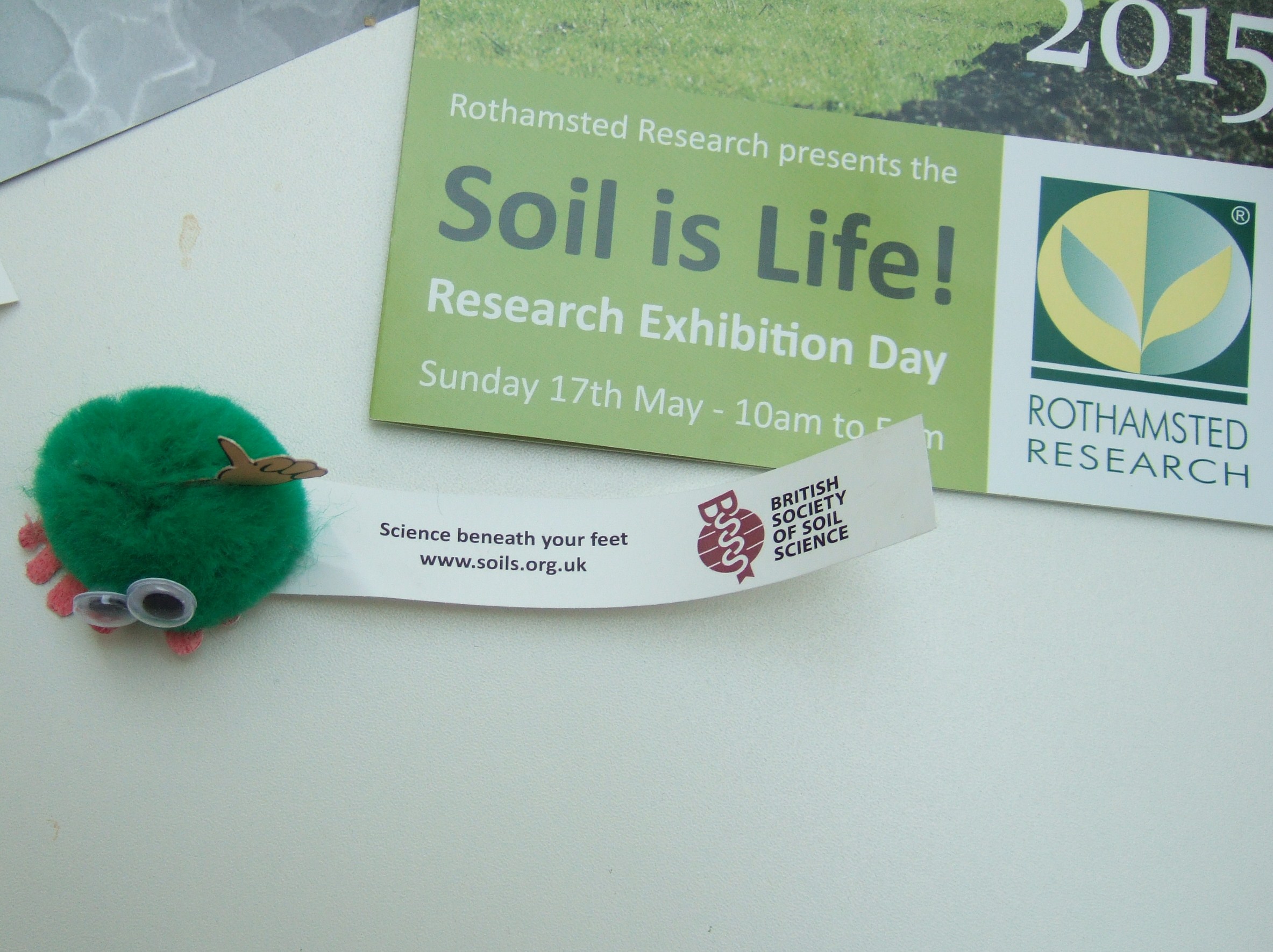 Well, I still managed to miss the first two of the seven opening hours, because I foolishly assumed there'd be enough time to see everything in five hours. Wrong again!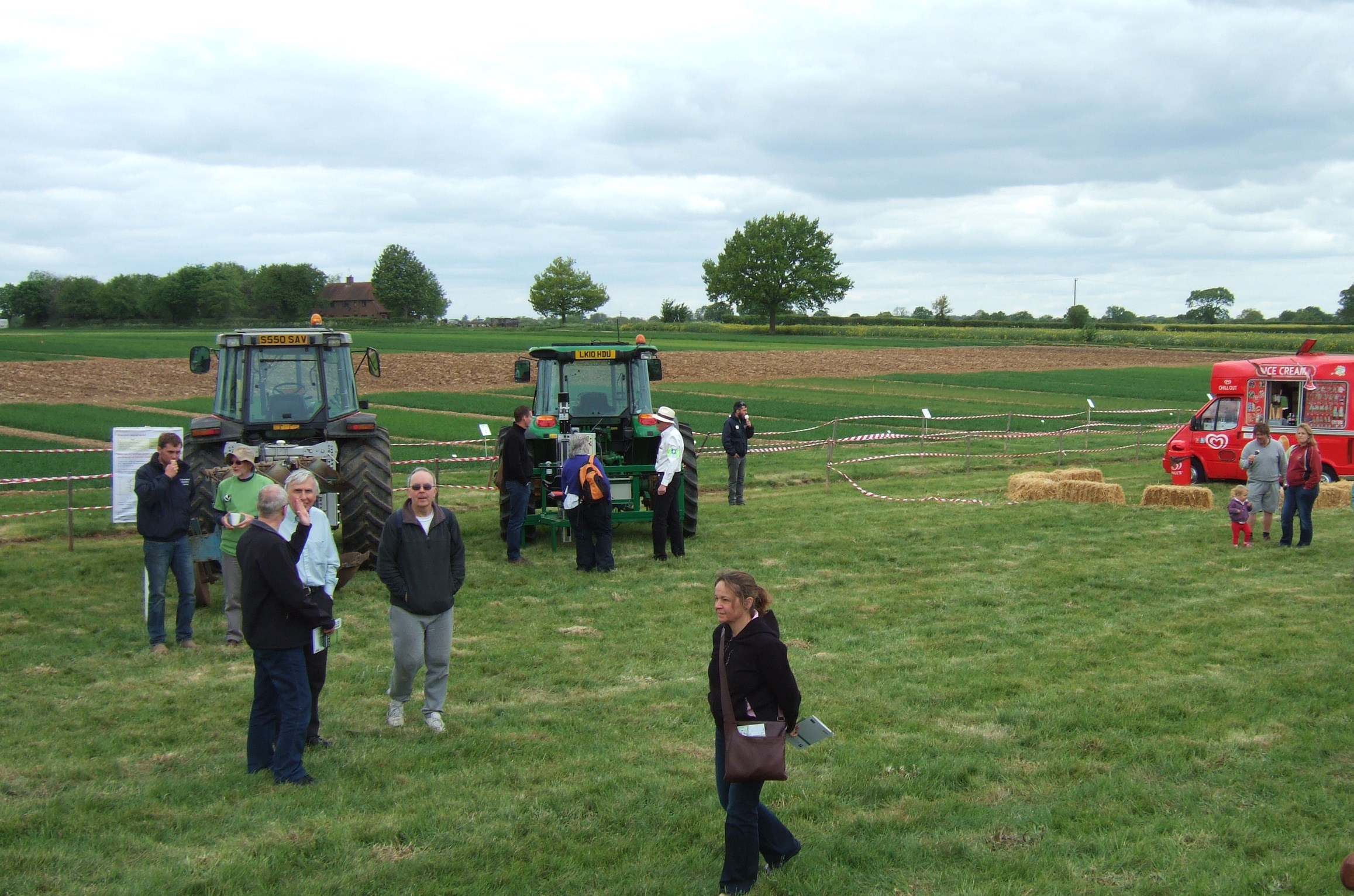 My friend and I arrived at the entrance in the conference centre, and wandered from stand to stand looking at the exhibits, and signing up for two visits, then got a tractor ride to see the ordinary-looking but famous Broadbalk field, home of those longest-running agricultural experiments in the world: research started at Broadbalk in 1843. But by the time we'd got there we realized we'd have to turn back almost straightaway so that we could make one of our booked visits. So we missed the marquee with – among other things – the stand about 'How food production affects climate'. Doh!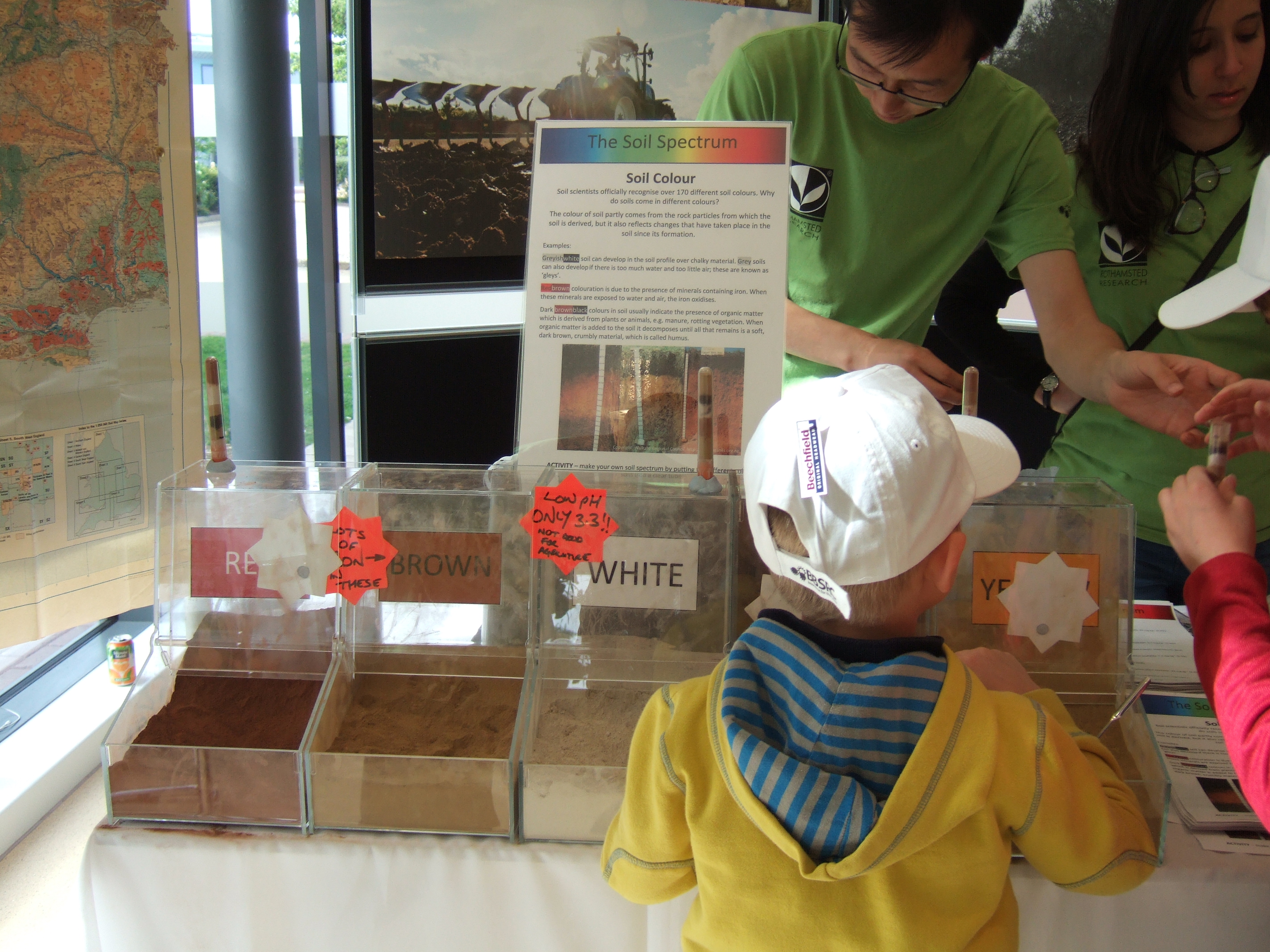 But we still saw lots of other things, and indeed there was so much to see that even the full seven hours might not have been enough. The scientists we met at Rothamsted were full of enthusiasm for their research, and how important that research is. We met and talked with people exploring and explaining all sorts of things to do with soil and farming: nitrogen fixation, soil-borne crop diseases, soil texture, soil organic matter, and water uptake.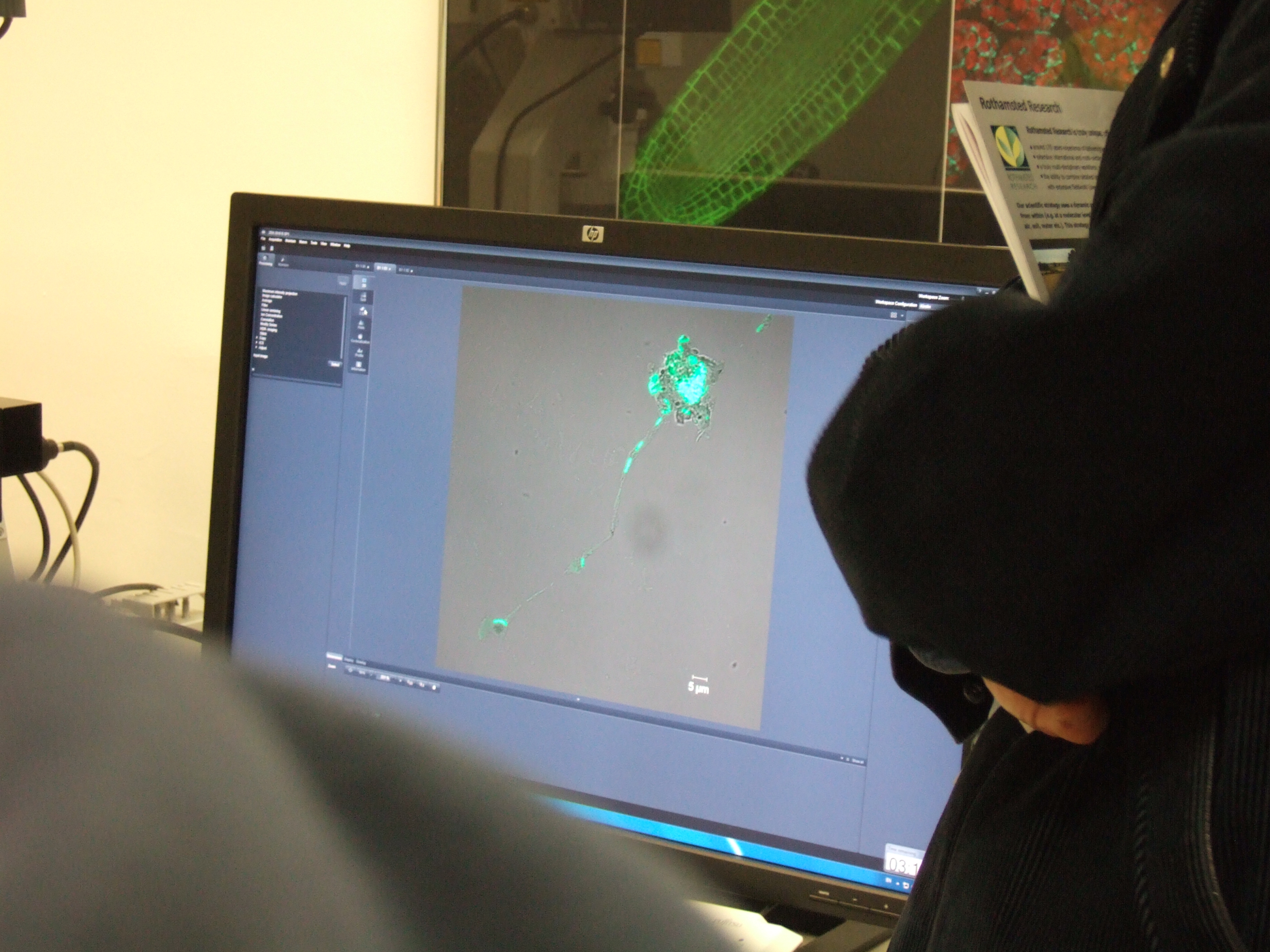 We did the tour of the bioimaging lab, where Goldilocks could have recognized the electron microscopes, small, medium and large, and with the specialists who can advise on which one will be just right for the job. We saw images of archaea (the ancient micro-organisms that produce methane), film showing fungal hyphae growing through soil, and a three-dimensional computer image of a small soil particle, showing the network of tiny soil pores, the spaces that are vital for plant roots, fungal hyphae, air, water, and soil micro-organisms.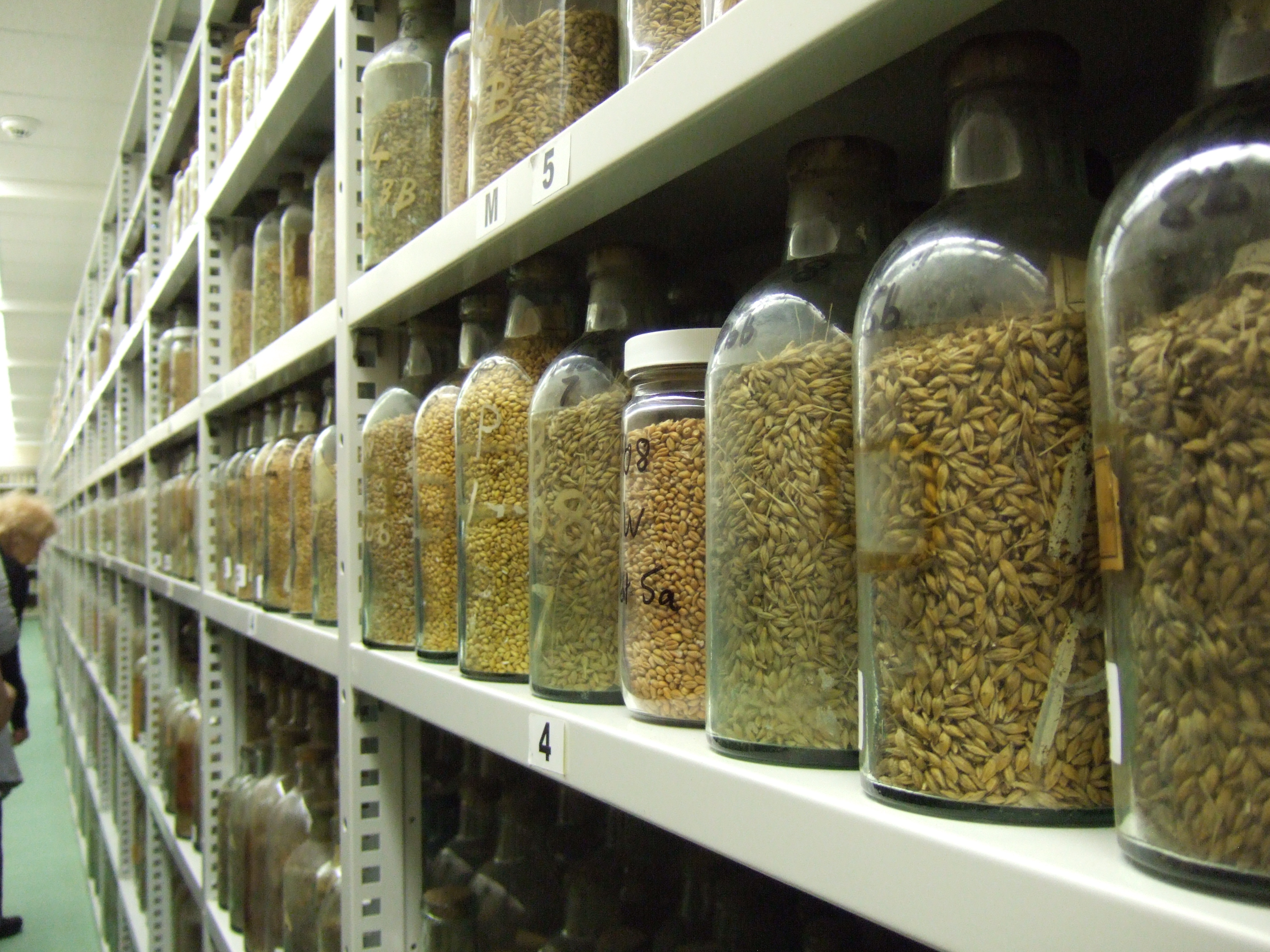 And we went on the tour of the sample archive. It's just an ordinary-looking building, but it hides biological treasure: thousands of samples of not just soil from almost two hundred years, but fertilisers too, and seeds, including wheat, barley, and peas. Those samples come from Broadbalk and the other fields where scientists have been studying soil and crops for over a hundred and seventy years. The archive includes samples in beautiful Victorian glass containers with copperplate handwritten labels, and modern samples in cardboard with printed barcode labels. But it also includes samples in some very odd containers indeed. Like tins that once held Bird's custard. Those samples were collected when Britain was at war, in the 1940s, and the scientists couldn't get the usual containers, so they used whatever they could. But the research went on, war or no war.
Perhaps the most telling comment of the day was unofficial, not the kind of thing that would be 'on the record'. One of the scientists said that before the election they'd searched all the party manifestos for the word 'science' and found next to nothing. That's not entirely fair – the Campaign for Science and Engineering found some mention of science in most manifestos – but they did also find that there isn't as much commitment to science as there could be or should be, especially when politicians are actually speaking in public, which suggests politicians don't really get science. Which is not surprising when you remember that most of them haven't done any 'real' work like science or farming or gardening, just marketing and public relations and other such froth. But what chance do we have of making a sustainable future if we don't invest in the research into what's actually sustainable?
If like me you're frustrated that you've missed some of Rothamsted's soil events, there are still some soil events to look forward to this year – see the International Year of Soils website events page. At Rothamsted itself there'll be an evening on soil biodiversity on 16 July. I reckon if you get the chance to go to any event at Rothamsted, on soil or on anything else, I'd suggest you organise yourself better than I did, get there early, go to Rothamsted, and let their scientists inspire you with hope for the future.
---