Rowan Adams
13th March 2015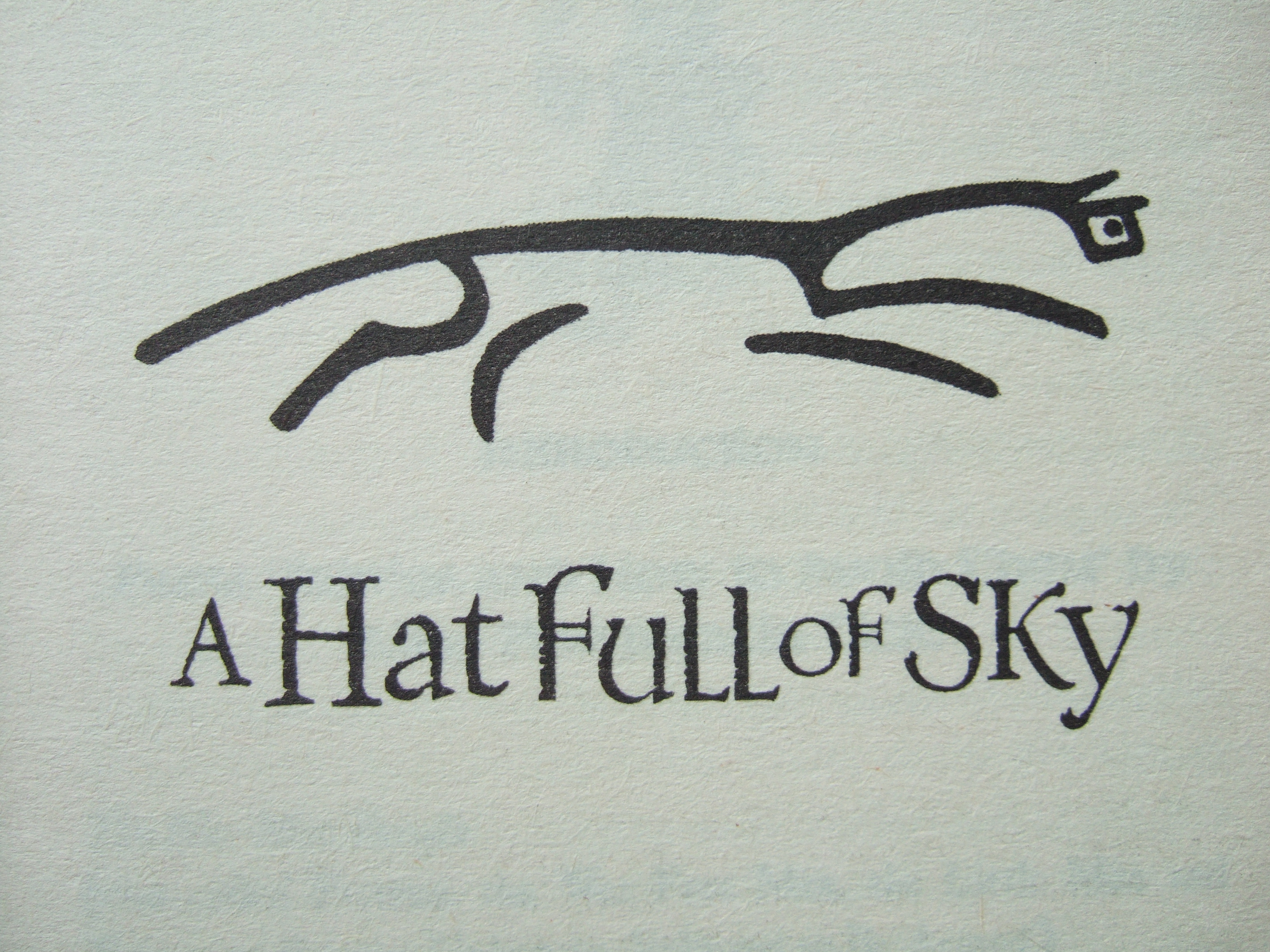 When you're all enthusiastic and hopeful for your shiny new website, you don't expect to let Death dictate to you, and to feel forced to write two blogs in a row because Death has visited your heroes.
This is only my fourth blog since the website was launched, but only occasionally, despite a long list of things I've thought of writing about, have I felt compelled to write something longer and less impulsive than the odd Facebook share. The last one I wrote was to mourn the passing of the great woodland ecologist and landscape historian Oliver Rackham.
But yesterday we heard the news that Terry Pratchett has met Death at last.
I'm sure my fellow-fans will understand why I'm mourning, but for those of you who've never experienced the delight and profound thought-provoking stimulus of his books, nothing I can say will be more than inadequate, so I'll find other people to say it for me as well.
A. S. Byatt perhaps sums it up the best: 'He was my unlikely hero, and saved me from disaster more than once by making me laugh and making me think.'
Some people who reported his death chose to stick the label 'fantasy writer' or 'comic writer' in front of his name. Well, yes, he wrote fantasy novels, and yes they were very, very funny, but most people who want to consider themselves serious literary writers have only a gazillionth of the wit and wisdom that overflow from Terry Pratchett's books. As Neil Gaiman says, Terry Pratchett wrote out of anger at many things, including 'anger at pompous critics, and at those who think serious is the opposite of funny'.
The best fantasy writers and the best comedy writers are people who love the world and who care about it, and find that they can say what they feel and think most strongly if they say it indirectly rather than by preaching (sadly this is a trick I've yet to learn!). Other great fantasy writers like Neil Gaiman and Ursula Le Guin understand this.
There are dozens of Terry Pratchett's books out there, and I've still only read a fraction of them, but that's enough to know that I'll always love them. Death has always been present, even in the children's novels, some of which – unlike most of the Discworld books, with their complex intercutting plots – even have chapters. But then he also described his Discworld novels as books 'for adults of all ages'.
I grew up in the same Chilterns town, Beaconsfield, that Terry Pratchett was born in, and he too loved the chalk landscapes of southern England (among many other landscapes that clearly inspired him when creating the Discworld). He and his family moved to another chalk landscape, Wiltshire, and 'the Chalk' is a deeply powerful place in the Discworld. Terry Pratchett's love of his own world shines brightly from his books – in 'A Hat Full of Sky' the Uffington White Horse even makes a critical appearance for young witch Tiffany Aching.
Another thing I found to my delight that I shared with Terry Pratchett was that we'd both bought books from The Cottage Bookshop up the road in Penn, and borrowed books from Beaconsfield Library.
I've been able to build up the knowledge of climate-friendly gardening which I'm sharing through this website, the Wikipedia page, and the book that I'm writing, only because I live in a society with free education at schools (and I'm lucky enough to be from the generation who had free university education as well) and public libraries where anybody and everybody can find out almost anything they want to, and where they can browse and discover things they didn't even know they'd want to learn or might enjoy.
Public libraries are essential to decent civilised societies, but for many years now they've been attacked by uncultured people in power, and many have closed or have had their opening hours cut. Terry Pratchett said his education came from the books in the library.
Last week I was discussing the latest threat to my local library from the government's deliberate cuts (with the excuse that they can't afford anything, even while they still refuse obvious ways of raising money like the Robin Hood Tax on the organisations who caused the Great Crash of 2008). Somebody I like and respect said that in order to stay sane we need to learn not to care so much. Well I knew that it wasn't enough just to care if all that your caring achieved was ill-health and nothing more, but I wasn't happy with that suggestion.
I've been struggling to explain – to myself as much as to anybody reading this – why I'm putting my grief at Terry Pratchett's death onto a blog on a website about climate-friendly gardening, and I realize that I love Terry Pratchett and will miss him because he cared, he kept caring, he kept being angry at what was wrong with the world, and yet he found a way to do something life-affirming with that anger.
Terry Pratchett was a trustee of the Orangutan Foundation, a charity that campaigns for their conservation and therefore of the habitat that sustains not only organutans and other life but the climate.  The Librarian of Discworld's Unseen University is an orangutan, and Ian Anstice of Public Libraries News pays tribute to the librarian whose only word is 'Ook!' and his creator, and ends his post on Terry Pratchett by quoting Rincewind in 'Interesting Times' "If you want to help them [the oppressed], build a big library or something somewhere and leave the door open."
If we want to help keep our climate right for the living beings who are here now, and we want to garden and to live in ways that will help to protect our only home planet, then we don't just need knowledge. We need to care, and we need inspiration to keep us caring, laugh and thinking. We need writers like Terry Pratchett, and we need the public libraries that he loved and championed.
'Silence spread out around Tiffany, a living silence, while the sheep danced with their lambs and the world turned.
'Why do you go away? So that you can come back. So that you can see the place you came from with new eyes and extra colours. And the people there see you differently, too. Coming back to where you started is not the same as never leaving.
'The words ran through Tiffany's mind as she watched the sheep, and she found herself fill up with joy – at the new lambs, at life, at everything. Joy is to fun what the deep sea is to a puddle. It's a feeling inside that can hardly be contained. It came out as laughter.'
---