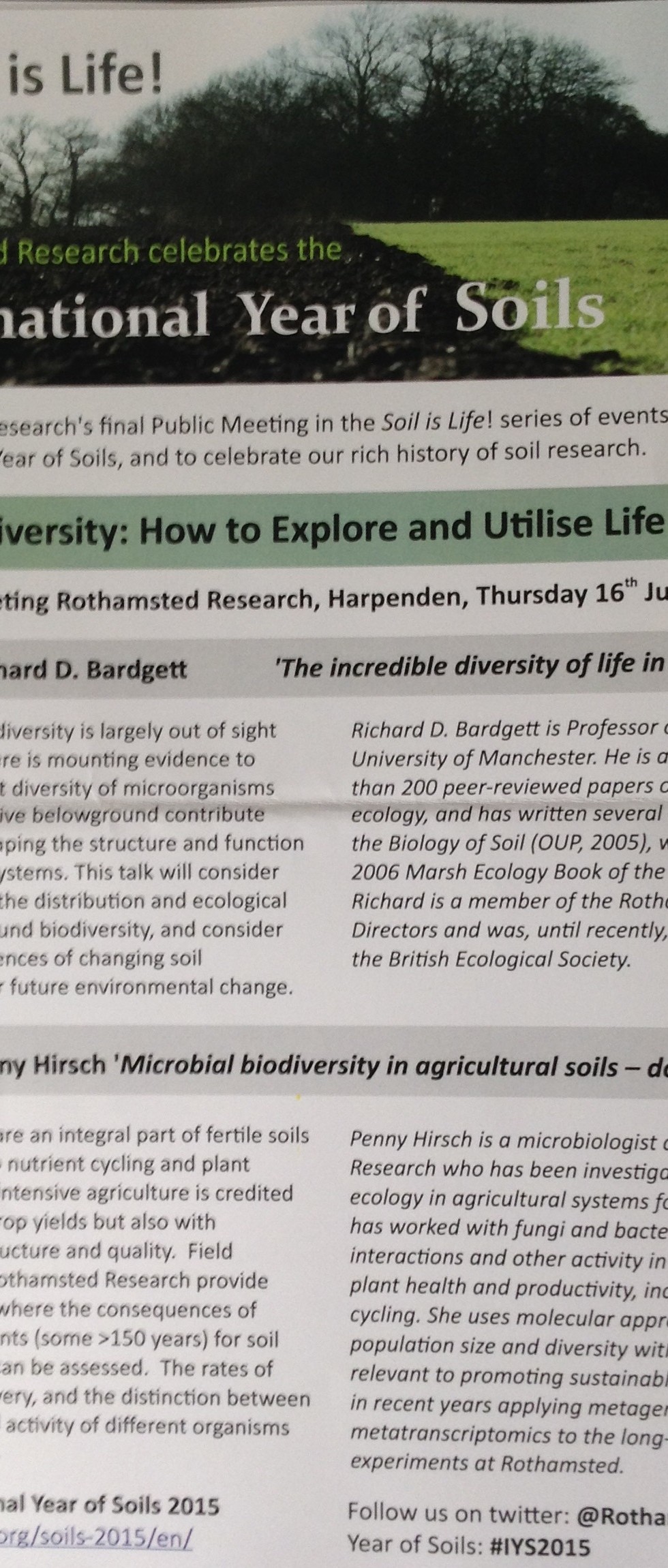 Rowan Adams
23rd July 2015
'Soil is Life!' was the name of the public open day at Rothamsted Research back on 17 May, and I was one of the visitors.
Last week, on 16 July, I went to yet another event in Rothamsted's contribution to the International Year of Soils.
This time – like the Wildlife Gardening Forum's conference in June – the focus was on the wildlife in the soil.
There were two speakers, Richard D. Bardgett and Penny Hirsch, and their talks were complementary: the (relatively) big stuff, soil animals and fungi, and the small stuff, bacteria, both natural and agricultural soils, and soils in Britain and abroad. I hope that their presentations will become available on the Rothamsted website because they were full of fascinating details and references, and I didn't manage to make notes of all of it. There was a fair bit of time for questions and discussion at the end – I've got notes of 13 questions – but what they both had to share with us was so fascinating we could have had a discussion that lasted all day and all night.
Read More